The 132nd online China Import and Export Fair, which started on Oct 15, drew much attention and surprised global traders again.
More than 25,500 domestic and overseas exhibitors displayed commodities in 16 categories at 50 exhibition areas during the event, which attracted purchasers from 228 countries and regions.
The online Canton fair will continue to work with 132 cross-border electricity heald test area and five cross-border electric business platform to carry out the synchronous activity, in the online exhibition held at the same time, we put the freight forwarders, financial institutions, credit insurance institutions, certification bodies, overseas warehouse owners, shipping service providers, please come together, all these companies provide services online.
The 127th Canton Fair was held online for the first time in 2020 after the outbreak of Covid-19 and lasted for 10 days. The 132nd Canton Fair has been extended. Among them, the exhibitors of attachment, to make an appointment to negotiate or 10 days, but for other functions, including online display, instant communication, trade matching and assembly services, time will be extended to five months, that is to say, from this year's October 15 to March 15 for next year, buyers can be on the platform to check products and communicate with suppliers.
As an exhibitor,NuTrend will launch many newly designed products at that time,including living room furniture,kitchen trolley,kids furniture,home office desk,storage units and so on..
Welcome your online selection and inquiry!!
https://www.cantonfair.org.cn/en-US/shops/451697066667136?keyword=#/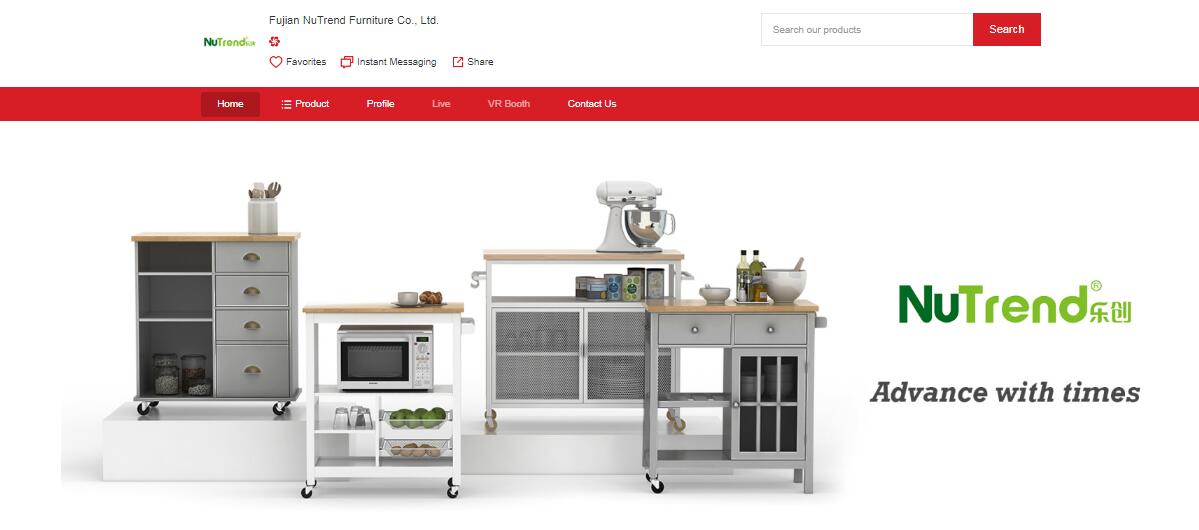 ---
Post time: Oct-14-2022