A small kitchen island adds functionality to a compact kitchen,amplifies the room's limited square footage with additional counter space,several practical solutions and dining when needed.
Here let's take a look at this newly designed kitchen island and get on with some details.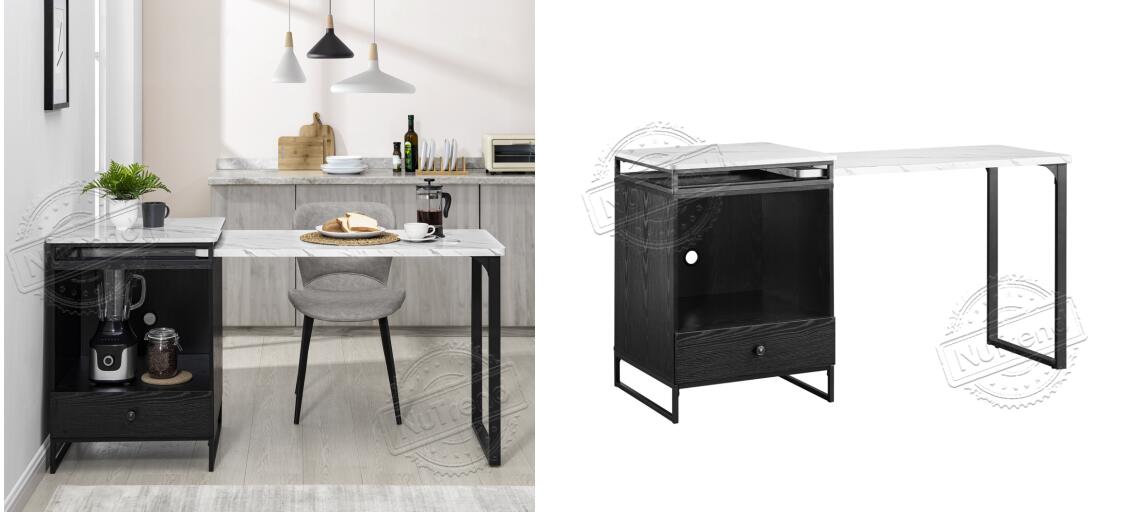 Product features
1. This is an island dining table that creates a modern and neat kitchen space by adding classical black and white collection to a simple design;
2. Faux marble surface brings a luxurious look in an economical way;
3. The corners of the island top and dining table are rounded to enhance visual stability and safety;
4. Slide out the extended part from the hidden pocket to create additional dining table space then push it back in to open up your kitchen&dining room;
5. One lower soft closing drawers and ample shelf/cubby space offer you practical storage options;
6. Cable holes design allows the disorganized wires to be placed in order,also designed for the heat outlet of the light wave oven and rice cooker;
7. It can even be used as a home office desk,with the cubby storage unit just right for your home printer;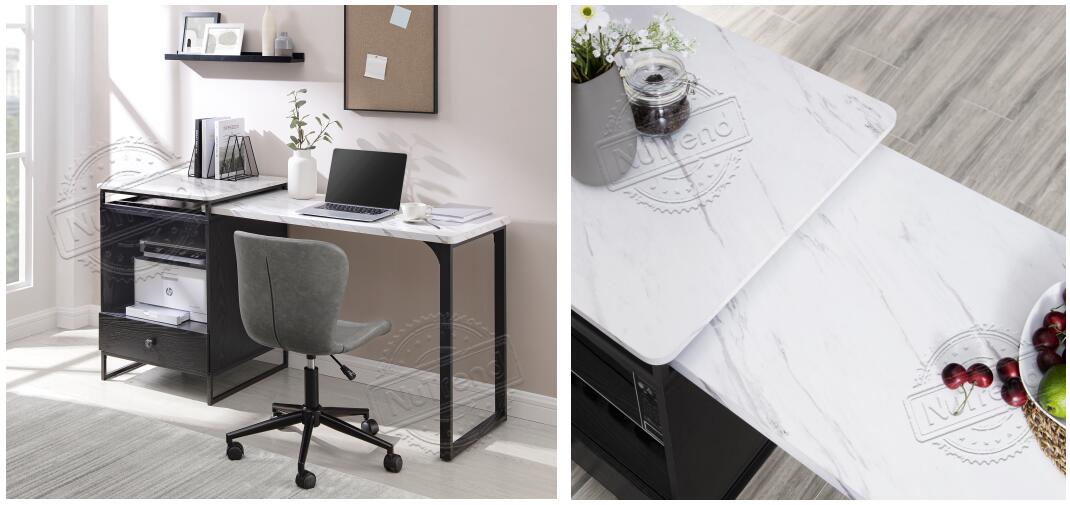 Please feel free to contact us if you are interested in an offer. Welcome your further inquiry!!
---
Post time: Nov-05-2021